WHOOSH PTY LTD
END USER LICENCE AGREEMENT
WHOOSH MUSIC PTY LTD (ABN 24 656 016 465) of Unit 4/15 Page Street, Kunda Park QLD 4556, Australia (Whoosh)
[LICENSEE NAME] of [Licensee Address] (you, your)
KEY TERMS 
Capitalised terms not otherwise defined herein shall have the following meanings:
LICENCE TYPE

Attribution Only Licence (as further set out at Annexure A to this Agreement)

[OR]

Creator Licence (as further set out at Annexure B to this Agreement)

[OR]

Creator Pro Licence (as further set out at Annexure C to this Agreement)

[OR]

Premium Licence (as further set out at Annexure D to this Agreement)

WHOOSH WORK

[TRACK TITLE] (together with the underlying musical and lyrical works)

USER PROJECT(S)

Any audio or audio-visual project made by you which synchronises, incorporates and/or embodies a Whoosh Work and which is made in accordance with the terms and conditions of this EULA.

LICENCE FEE

$[X] USD

TERM

In perpetuity

TERRITORY

The world
ACCEPTANCE OF TERMS AND CONDITIONS OF USE 
This Agreement constitutes a legally binding agreement between you and Whoosh (the EULA) and governs your use of Whoosh's website accessed at https://www.whooshmusic.com (Whoosh Website) and your licence of the Whoosh Work.
By registering an account with the Whoosh Website or purchasing a licence, you represent and warrant that you have read, understood, and agree to be bound by the terms and conditions of this EULA, as may be amended from time to time in Whoosh's absolute discretion. If you do not agree to be bound by the terms and conditions of this EULA, you must not use the Whoosh Website or use the Whoosh Work in any manner.
NON-EXCLUSIVE LICENCE
Subject to payment of the Licence Fee and the terms and conditions set out herein, Whoosh hereby grants you a perpetual, worldwide, non-exclusive but revocable, non-assignable and non-transferable licence to:
synchronise, incorporate, and/or embody the Whoosh Work in the User Project(s); and
reproduce, perform, display, communicate to the public, market, promote and otherwise exploit the Whoosh Work as embodied on the User Project(s), (the Whoosh Licence

).

Any rights not specifically granted to you pursuant to this EULA are strictly reserved by Whoosh.
Any public performance of the Whoosh Work shall be subject to clearance by the relevant performing rights society in each applicable territory of the world, in accordance with each society's customary practices and fees. You shall be solely liable for obtaining all required public performance and/or mechanical licences (as applicable) with respect to the public performance of the Whoosh Work and for making payment of all related licence fees and Whoosh shall have no liability in connection with the same.
LICENCE TYPE 
Notwithstanding anything contained herein, the Whoosh Licence shall be in accordance with, pursuant to, and otherwise restricted to the Licence Type set out at clause 1 herein.
LIMITATION OF USE
In addition to any other limitations set out in this EULA, you must not:
edit, change, copy, add to, take from or adapt the Whoosh Work (including without limitation for the purpose of sampling or remixing the Whoosh Work or to create a new musical work) in any manner or context other than to alter the length of the Whoosh Work for use within the User Project(s);
use the Whoosh Work in applications allowing an end user to customise a digital or physical product to their specific needs, such as "on demand", "made to order" and "build it yourself" applications;
share, sub-licence, distribute or resell the Whoosh Work to any third party, in any format whatsoever, other than as embodied on the User Project(s);
use or exploit, or authorise any third party to use or exploit, the Whoosh Work separately and apart from the User Project(s);
use the Whoosh Work to compete with Whoosh, upload it to any other music library, or use it in a way that would likely be considered defamatory, libellous, fraudulent or illegal;
pass the Whoosh Work off as being your own or register the Whoosh Work with any performing rights society or content identification services (i.e. Facebook Rights Manager); or
otherwise reproduce, use or exploit the Whoosh Work in any way other than as expressly set out in this EULA.
LICENCE FEE
In consideration of the grant of rights herein, you agree to pay Whoosh the Licence Fee in the manner specified by Whoosh from time to time. This EULA and the grant of rights herein shall not be effective until Whoosh has received payment of the Licence Fee in full.
The Licence Fee shall be calculated exclusive of any goods and services tax (GST) in the first instance and in the event that any supply is subject to GST, you shall additionally pay any applicable GST payments as required by A New Tax System (Goods and Services Tax) Act 1999 (Cth) due to Whoosh.
OWNERSHIP
You acknowledge that the Whoosh Work is licenced to you on a non-exclusive basis, and not sold to you. You agree that all intellectual property and proprietary rights (whether registered or unregistered) including without limitation copyright, trademarks, business names, domain names, social media pages, patents, patent applications, designs, inventions, trade secrets, know-how and similar industrial or intellectual property rights (Intellectual Property Rights) in respect of the Whoosh Work and Whoosh Website remains the sole and exclusive property of Whoosh, or such other persons who have duly authorised inclusion in the Whoosh Website. You acknowledge and agree that nothing in this EULA constitutes a transfer of any Intellectual Property Rights to you.
WARRANTY AND INDEMNITY
Whoosh makes no warranty to you except that Whoosh has the right to grant the Whoosh Licence pursuant to this EULA. You agree that the Whoosh Licence is granted to you without any representation, warranty or condition of any kind, either express or implied, and any condition, warranty, right or liability which would otherwise be implied in this EULA or protected by law is excluded.
In the event clause 9.1 does not apply, the total liability of Whoosh for loss or damage of any kind arising pursuant to this EULA or out of or in relation to the Whoosh Work is limited to the amount of the Licence Fee.
You represent and warrant that you:
are at least eighteen (18) years of age or, in the event you are under eighteen (18) years of age but at least thirteen (13) years of age, that you have obtained permission from a parent or guardian to access the Whoosh Website and use the Whoosh Work;
have the legal capacity and the full right, power and authority to enter into this EULA; and
will comply at all times with the warranties, representations, conditions, guarantees, obligations and terms of this EULA.
You will fully indemnify and hold Whoosh, its subsidiaries, affiliates, successors, assigns, employees, agents, directors, officers, shareholders and licensors harmless from any claims, loss, damage, proceeding, liabilities, expenses and cost (including all reasonable legal fees), whether in contract, tort, under statute or otherwise, arising directly or indirectly as a result of your use of the Whoosh Website and the Whoosh Work, including without limitation, any claims for infringement of intellectual property rights, rights of privacy or publicity rights, any claims relating to publication of defamatory, pornographic, obscene or offensive material, or any claims relating to your breach of this EULA, or your violation of any applicable law or the rights of any third party.
TERMINATION 
Whoosh strictly reserves the right to immediately terminate this EULA and the Whoosh Licence in the event you violate any of the limitations pursuant to the Licence Type, as set out at clause 5 herein, and/or otherwise in respect of any breach by you of this EULA. Upon termination, any and all rights granted to you hereunder shall immediately revert to Whoosh and you shall cease using the Whoosh Work and shall delete or destroy all copies of the Whoosh Work in your possession. Whoosh shall have no obligation to make repayment of the Licence Fee in the event the EULA and Whoosh Licence are terminated in accordance with this clause. Any such termination shall be without prejudice to any other remedies Whoosh may have against you, including, but not limited to, injunctive relief, nor shall termination relieve you of your obligations to pay Whoosh any applicable unpaid Licence Fees as at the date of such termination.
GENERAL PROVISIONS
The parties acknowledge and agree that the relationship between them is solely that of principal and independent contractor and that nothing in this Agreement shall be construed to constitute a different relationship between the parties.
You must not assign, sublicence or otherwise deal in any other way with any of your rights under this EULA. Whoosh may assign, license or otherwise dispose of or deal with any or all of our its rights under this EULA, either wholly or partially, in Whoosh's sole discretion and without notice or obligation to you.
If part or all of any clause of this EULA is invalid, illegal or unenforceable then such clause will be severed from this EULA which will not affect the continued operation of the remaining provisions of this EULA and the parties agree (where necessary) to negotiate in good faith to replace the invalid, illegal or unenforceable clause.
Each party, at its sole cost and expense, must do everything reasonably necessary to give full effect to this EULA.
Failure by Whoosh to enforce any part of this EULA shall not constitute a waiver of our right to later enforce that or any part of this EULA.
Execution by electronic signature or delivery of a digitally scanned PDF copy of this EULA shall constitute, for purposes of this EULA, delivery of an executed original and shall be binding on the parties. This EULA shall be deemed agreed and accepted by you upon you either (i) registering an account with Whoosh via the Whoosh Website; or (ii) purchasing the Whoosh Licence. No countersignature by you is required for this EULA to be binding on you.
This Agreement is to be construed and governed by the laws of the State of Victoria, and proper venue shall be any Court of competent jurisdiction in that State.
DATED: [LICENCE DATE]
Signed by a duly authorised representative of Whoosh: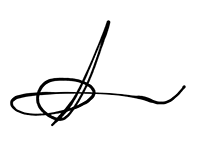 Alan Mckinney
Director
For and on behalf of Whoosh Music Pty Ltd
Attribution Only Licence

The ATTRIBUTION ONLY LICENCE allows you to use the Whoosh Works in User Projects in the following ways, subject to you providing the below credit:
WEB

Websites, Video Streaming & Social Media (including but not limited to YouTube, Vimeo, Facebook, Twitter, Instagram, Tiktok, Twitch). Allowed for monetised content but does not include use for Paid Media Spend.

GAMES

Independent games

CORPORATE VIDEOS & PERSONAL USE
Online, wedding and corporate videos
(provided videos are non-commercial and non-advertising)
EDUCATIONAL

Videos for educational establishments

PODCASTS & AUDIOBOOKS

Free or revenue-generating

FILM & THEATRICAL

Independent films

Plays and live performances

You MUST provide Whoosh with a credit in the liner notes, metadata, video description, credits and/or website of each User Project, as applicable, save only where it is technically unfeasible to do so (Credit). The Credit must be provided in substantially the form outlined here:
https://www.whooshmusic.com/how-to-credit-royalty-free-music-tracks/
Creator Licence

The CREATOR LICENCE allows you to use the Whoosh Works in User Projects in the following ways:
WEB

Websites, Video Streaming & Social Media (including but not limited to YouTube, Vimeo, Facebook, Twitter, Instagram, Tiktok, Twitch). Allowed for monetised content but does not include use for Paid Media Spend.

GAMES

Independent games

CORPORATE VIDEOS & PERSONAL USE
Online, wedding and corporate videos
(provided videos are non-commercial and non-advertising)
EDUCATIONAL

Videos for educational establishments

PODCASTS & AUDIOBOOKS

Free or revenue-generating

FILM & THEATRICAL

Independent films

Plays and live performances
Creator Pro Licence

The CREATOR PRO LICENCE allows you to use the Whoosh Works in User Projects in the following ways:
WEB

Websites, Video Streaming & Social Media (including but not limited to YouTube, Vimeo, Facebook, Twitter, Instagram, Tiktok, Twitch). Allowed for monetised content.

GAMES

Independent games

CORPORATE VIDEOS & PERSONAL USE
Online, wedding and corporate videos
(commercial and non-commercial)
EDUCATIONAL

Videos for educational establishments

PODCASTS & AUDIOBOOKS

Free or revenue-generating

FILM & THEATRICAL

Independent films

Plays and live performances

ONLINE ADVERTISING

Paid Media Spend on Websites, Video Streaming & Social Media (including but not limited to YouTube, Facebook, Twitter, Instagram, Tiktok, Twitch)

TV & RADIO

Single territory TV/Radio advertising
Premium Licence

The PREMUIM LICENCE allows you to use the Whoosh Works in User Projects in the following ways:
WEB

Websites, Video Streaming & Social Media (including but not limited to YouTube, Vimeo, Facebook, Twitter, Instagram, Tiktok, Twitch). Allowed for monetised content.

GAMES

Independent games

CORPORATE VIDEOS & PERSONAL USE
Online, wedding and corporate videos
(commercial and non-commercial)
EDUCATIONAL

Videos for educational establishments

PODCASTS & AUDIOBOOKS

Free or revenue-generating

FILM & THEATRICAL

Independent films

Feature films

Cinema advertising

Plays and live performances

ONLINE ADVERTISING

Paid Media Spend on Websites, Video Streaming & Social Media (including but not limited to YouTube, Facebook, Twitter, Instagram, Tiktok, Twitch)

TV & RADIO

Single territory TV/Radio advertising

OTHER

Access to Premium Catalogue

Music curation support